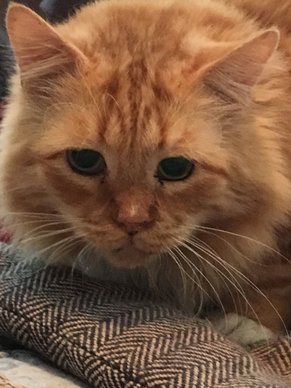 This is Jawbone. His name tells his story. When he came to us he had been kicked in the face and his jaw had been broken, the vet suggested that we re-break his jaw then reset it . He is so appreciative we did what the vet wanted, he is now a happy, healthy and playful cat!

---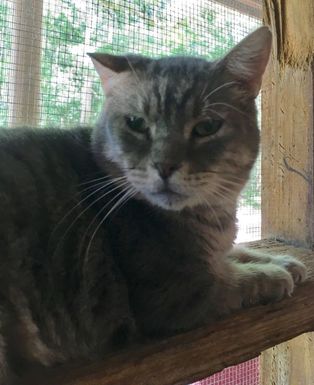 Switch must not like his picture taken, but he is very happy here with us, When he came to us he had a mangled ear and pellets in his chest. Why would someone want to shoot this loving cat?

---
We have a few dogs too, when Sky was surrendered to us she was thin and emaciated. She was checked out by the veterinarian and found she had a liver problem she could die from. The nice doctor put in a shunt and look at her now, she is a happy, energetic and healthy dog!!

---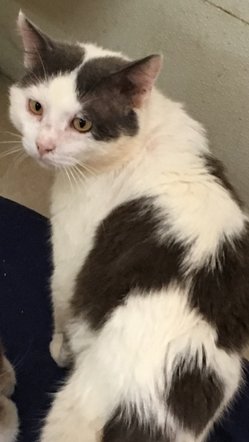 Plotnick is really sneaky, we think he has been plotting to come live with us for a long time. She needed help and knew where to come. She had a broken pelvis and is on a wet food only diet, as she would have problems pooping on dry food! Along with her broken pelvis we found she also had pellets in his chest and back end. Poor baby now has plenty of friends to keep him company.

---
---
---
Meet NuNu, he was not walking on his hind leg, when we found him lost and hungry. We took him to the veterinarian to find out why he was limping, only to find out his femur was broken in two places! The vet recommended leaving it alone as it would be a difficult recovery so we took their advice. Now he runs around with the other dogs and not even a hint of a limp!!